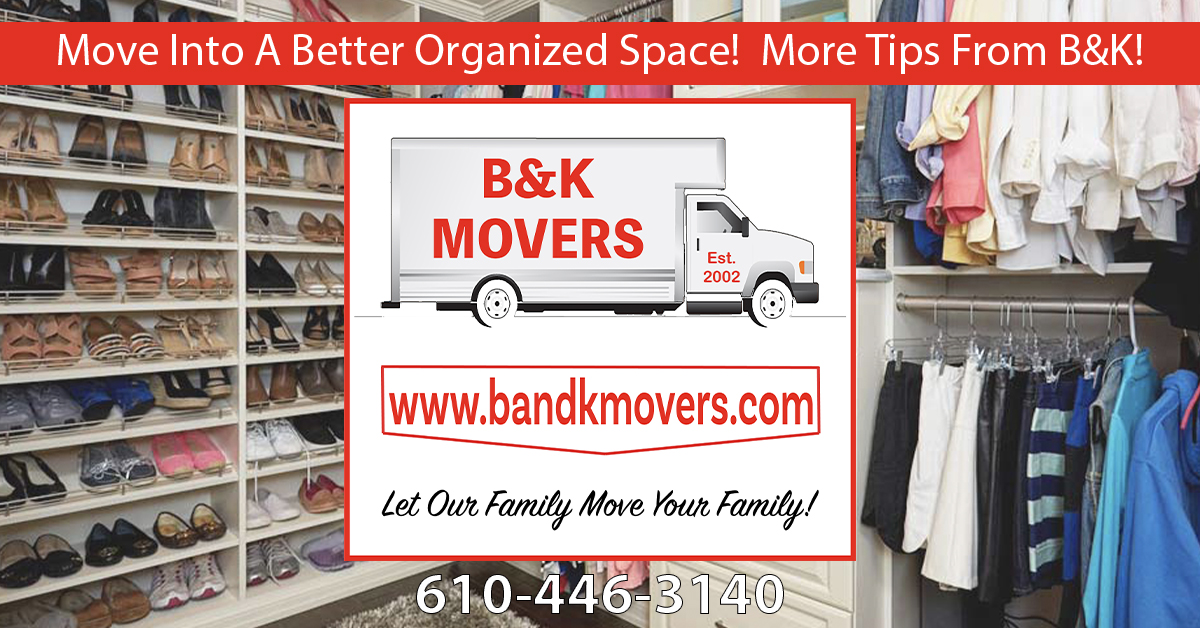 Organized Spaces in Your New Home will make your life better!
Many of us do not have organized spaces in our homes.  We have clutter and waste.  Additionally, we have things we haven't used in years.  Furthermore, we can find things we WANT to use!  But you are moving and you have a chance to start fresh.  You have a chance to create those organized spaces!
Purge Purge Purge!
We have discussed this before.  Get rid of clothes that don't fit or are out of style.  Sell high ticket items, which you no longer use.  Donate glassware, plates, furniture and CD's.  Moving less lowers your moving costs and eliminates clutter in your new home.
Organize Using Fabricated Systems
There are several companies out there who fabricate closet and pantry systems.  You can also purchase the components from a home supply store.  Whichever way you do it, you will be amazed at how many things you can store when properly organized.  They make garage systems as well.  Your organized spaces will ease your stress and compliment your living spaces.
Professional Organization Services
There are services out there who can help you design these organized spaces and help you declutter before you move.  They can be a great resource.  But just yourself and some time can help you transition from a stressful environment to your new happy place!
YOUR DELAWARE COUNTY MOVERS
We hope you found these ideas useful!  Please look for more in our next blog!
At B & K Movers, we treat your possessions as if they are Our own!  Additionally, We are insured and experienced and appreciate your business.  So if you are planning to move, please give us a call!  Visit our website for more tips and information.  And please follow / like us on FaceBook and Instagram!