Rainy Day Moving Tips
April Showers can create rainy day moving.  And as if moving day isn't stressful enough, you have to make sure your valuables are protected from the elements!  Furthermore, you need to make sure you will safely move about without slipping.
Here are Some Tips to help!
Know the weather
In the days leading up to your move, check the weather reports.  Knowing what to expect is a big help.  And communicating with us at B&K can help you be prepared.  Don't forget shoes that have non-slip soles.
Get plenty of garbage bags and plastic
You can get heavy duty trash bags that are at least 30 gallons and many boxes will fit inside them giving you a higher level of protection.  In addition, you can cover lamps, electronics, soft goods and appliances with the bags.  Additionally, you can purchase industrial plastic wrap on large rolls to protect larger items.
Bring your items as close to your exit door
By moving as many of your items as possible to near your exit, you will reduce the amount of wet food traffic through your existing home.  Remember, your old home is someone's new home!
Lay down Cardboard runners or Carpet Remnants
Protecting your floors by the exit and even door mats outside can dramatically reduce the damage to your floors.  Also, it can ensure a less slippery surface.
Have Plenty of Towels Ready!
Any uncovered items should be wiped down as soon as they get inside the moving vehicle and inspected when you arrive at your new home.  Wet boxes can grow mold on your items in days.  So make sure to open your boxes right away and check for water damage.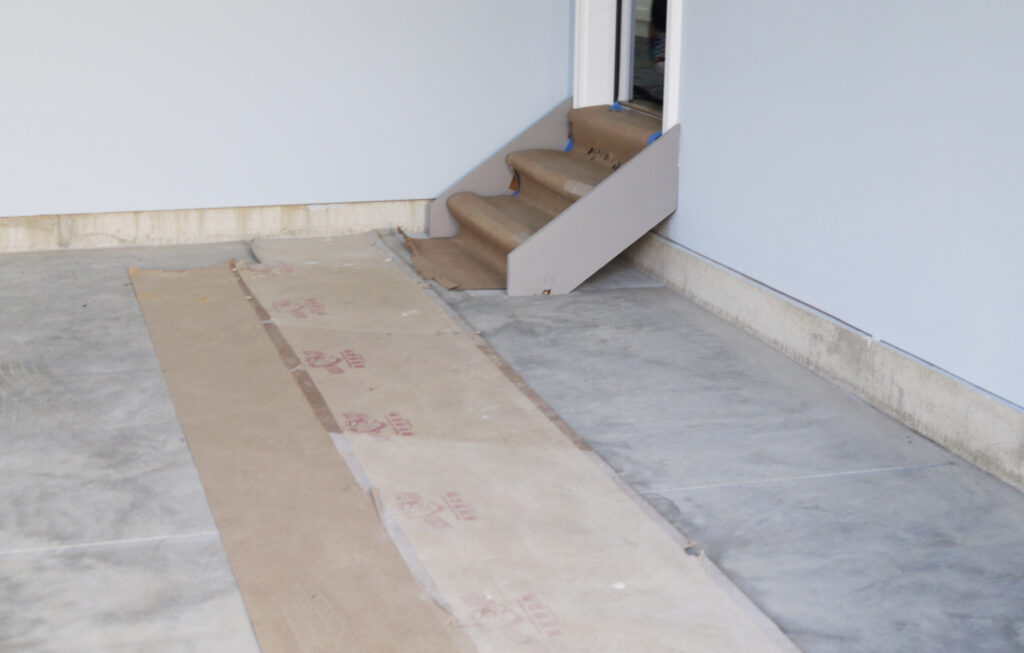 The B&K Rainy Day Plan
At B&K we ALWAYS make great strides to treat your items as if they were our own!  During rainy day moving we enlist some extra protection methods.  We use tarps, plastic, blankets and towels.  If any item is uncovered, we dry it off as we bring it on to our moving van.  In addition, we place runners on the points of entry to protect your floors.
YOUR DELAWARE COUNTY MOVERS
We hope you found these tips useful!  Please look for more in our next blog! At B & K Movers, we treat your possessions as if they are Our own!  Additionally, We are insured and experienced and appreciate your business.  So if you are planning to move, please give us a call!  Visit our website for more tips and information.  And please follow / like us on FaceBook and Instagram!
We are hiring!
B & K Movers is hiring for laborers and drivers!
-Must be able to meet daily at the lot off of Oak Lane in Clifton Heights
-Able to lift/carry large and heavy furniture/equipment
-Driver:
-Clean driving record
-Pass a DOT physical
Schedule:
-Monday – Saturday
Job Types: Part-time with availability for full time hours
-$14.00 $20.00 per hour based on experience
To apply or for more information regarding open positions, please call B&K Moving at 610-446-3140 or 
email us
!