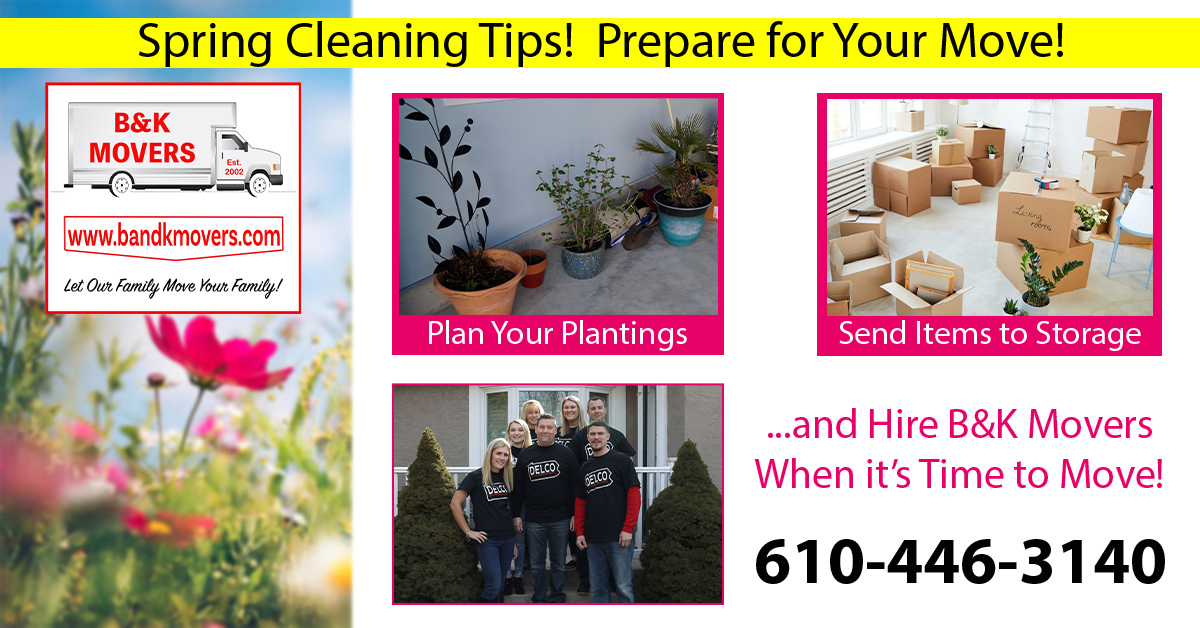 Spring Cleaning Tips for Planning a Move
It's time for some Spring Cleaning Tips! The best time of year to plan a move is in the spring, after the snow has melted and the weather becomes more stable. It's also a good time because you'll likely be doing some spring cleaning, which means you won't have to carry junk with you to your new home. Unfortunately, planning a move can be extremely stressful. Sorting possessions, packing and labelling boxes, scrubbing floors and washing windows… it can be enough to put you in a panic. To avoid the stress, here are some helpful spring moving tips. These tips will break down the things you need to do to prepare for your move.
Pre-Packing Cleaning
Sort and Downsize
Before you pack, you'll need to get rid of items you won't be using anymore. Instead of bringing everything from your old home into your new one, now is the time to donate and get junk removal for items you really don't need. When you go into your new home, it will be less cluttered and look clearer and brighter.
Organize a Garage Sale
Spring is the perfect time of year to host a garage sale! Invite your neighbours and friends and sell or give away the items you no longer use or need. Make sure they are in good condition, of course, and enjoy the extra cash you'll make!
Prepare and Clean Items You Need to Pack ASAP
If you're taking household items directly to your home during the first few hours or days of your move, be sure to clean them before you pack them. This should be one of your first priorities, as you would not want to bring dusty or dirty items into your new home. Wipe them down, and carefully pack them to be prepared for shipment by the time your movers arrive.
YOUR DELAWARE COUNTY MOVERS
We hope you found this tips useful!  Please look for more in our next blog! At B & K Movers, we treat your possessions as if they are Our own!  Additionally, We are insured and experienced and appreciate your business.  So if you are planning to move, please give us a call!  Visit our website for more tips and information.  And please follow / like us on FaceBook and Instagram!
We are hiring!
B & K Movers is hiring for laborers and drivers!
-Must be able to meet daily at the lot off of Oak Lane in Clifton Heights
-Able to lift/carry large and heavy furniture/equipment
-Driver:
-Clean driving record
-Pass a DOT physical
Schedule:
-Monday – Saturday
Job Types: Part-time with availability for full time hours
-$14.00 $20.00 per hour based on experience
To apply or for more information regarding open positions, please call B&K Moving at 610-446-3140 or 
email us
!