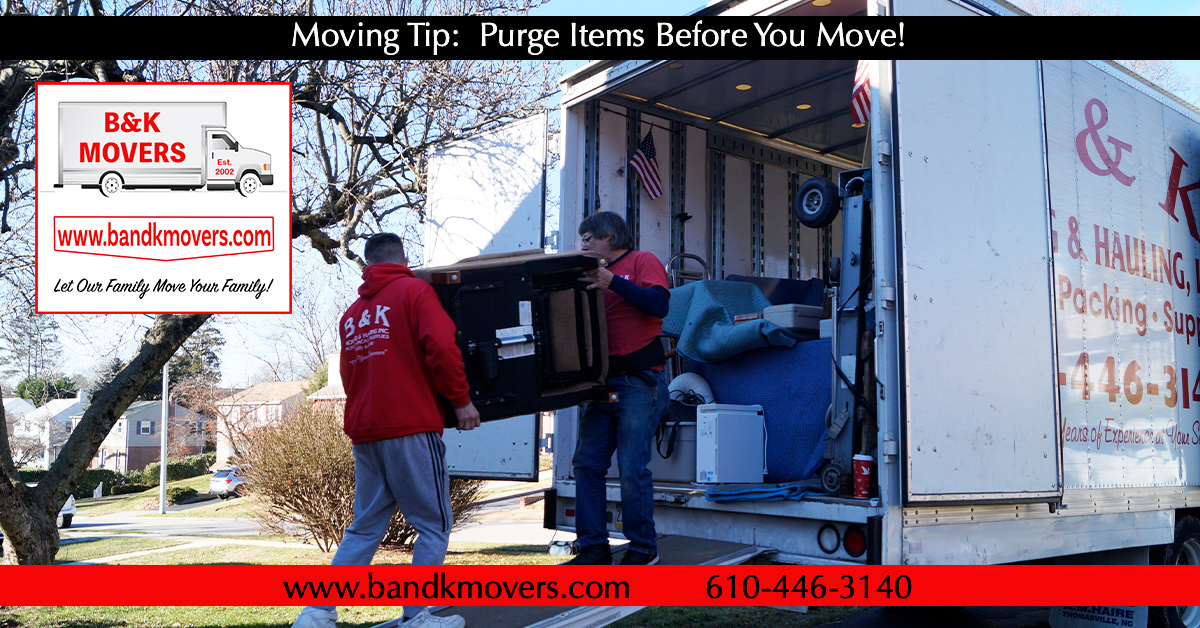 Leave your unwanted items behind – Purge before you move!
The best thing you can do is to purge before you move!  Why drag unwanted and unused thing along with you?  This is not just an opportunity to rid yourself of unwanted items.  It is also an opportunity to make some money!  Have you heard the expression "One man's trash is another man's treasure"?  It's so true!  Sell your unwanted items on Ebay or Etsy or FaceBook Marketplace.
Getting rid of stuff
We can't overstate just how much easier your move will be if you organize your belongings and toss, recycle, donate  or SELL what you don't need instead of lugging it with you to your new home. It's an undertaking, but these tips can help you do it.
Do a closet purge. If it doesn't fit, is out of style, and/or you haven't worn it in a year, get rid of it.
Get rid of items you wouldn't buy again. When deciding whether an item serves a purpose in your life ask yourself whether you would go out and spend money on it if you didn't already have it. If you wouldn't, you likely don't need it.
Make donation pick-up arrangements. If you know you'll be donating big items like furniture and rugs, schedule a pick-up ahead of time so you can be sure you have an organization that can come get them.
Consider short term storage. If there are some items that you just can't commit to getting rid of yet but you're not sure you need, you may want to put them in a short-term storage unit and then evaluate later on.
Gary Vanerchuk says the average person has at least $3,000.00 – $5,000.00 worth of unwanted items in their home.  Once you have decided on a move, you should immediately begin your purge.  This will take a while!  But it will be so worth it in the end!
Your Delaware County Movers
At B & K Movers, we treat your possessions as if they are Our own!  We are insured and experienced and appreciate your business.  So if you are planning to move, please give us a call!  Visit our website for more tips and information.  And please follow / like us on FaceBook and Instagram!
Thank you!